Yamaha welcomes 2020 with a new range of WaveRunners. Splashed with fresh colours and body styling options, the exciting line-up arrived on Australian shores last December 2019. Some of the models also get a new name and the FX SVHO Limited made a come-back to be flagship model once more.
Here is the complete list of Yamaha's 2020 WaveRunner Line-Up:
1. GP1800R SVHO
The Australian and World Pro Stock winner WaveRunner GP100R now has an SVHO in its name, indicating the equipped 1.8-litre four-cylinder 1822cc Super Vortex High Output engine. Priced at $22,499, it also has a new bold yellow with blue highlights body colour scheme.
With a new intake grate and ride plate, combined with a larger 160mm hyper-flow jet pump, GP100R SVHO's engine is now 20% more powerful than its predecessor. It also delivers the most power and torque among Yamaha's range of WaveRunners.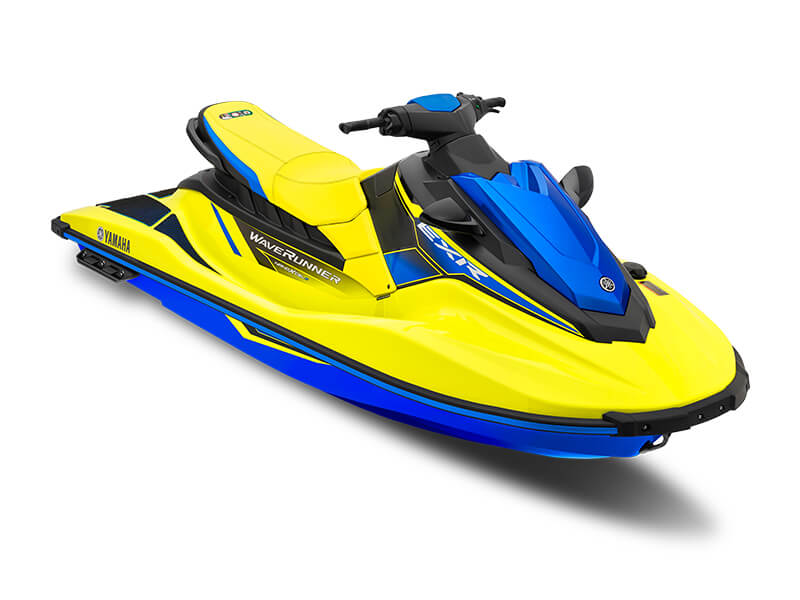 2. GP1800R HO
Formerly called VX-R, this popular WaveRunner gives racers an affordable and versatile option. It has a new black and lime yellow finish and equipped with the ultra-lightweight NanoXcel2®hull that offers excellent rider control and precision handling. The GP1800R HO also boasts a four-cylinder 1,812cc High-Output Engine that delivers race-worthy acceleration and superior fuel economy. The price starts at $18,399.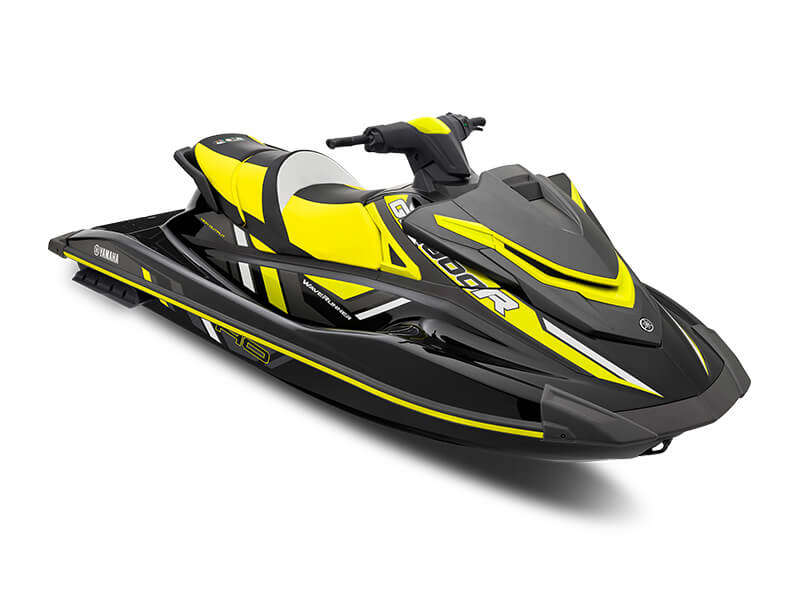 3. FX HO
The first entry on the FX series, this non-supercharged WaveRunner now has white and green colours. The WaveRunner FX HO has the redesigned FX Hull that's standard among the FX Series model and powered by 1.8-litre 1,822 High-Output engine. For just $20,4999, the FX HO will give you a practical and versatile PWC with high-end performance and great versatility.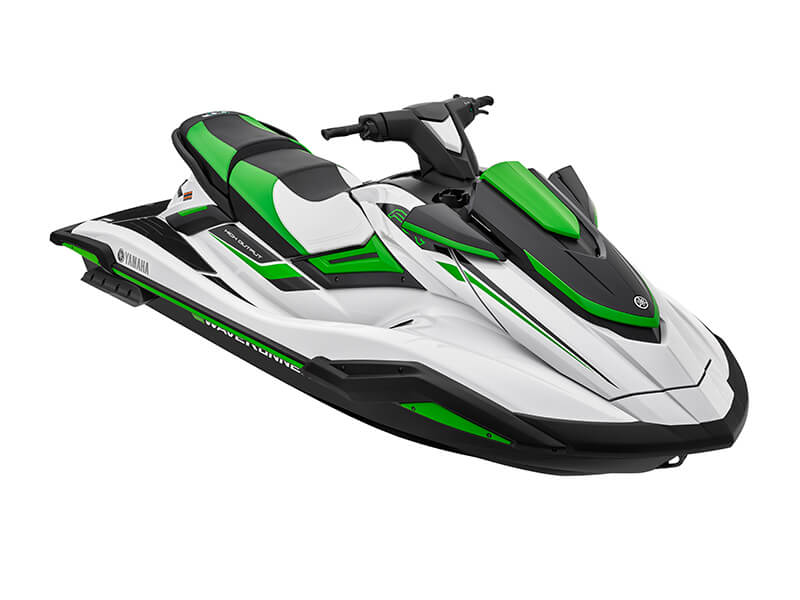 4. FX HO Cruiser
Costing 21,499 and styling a silver-blue colour scheme, the FX HO Cruiser adds more luxury to your trips on the waters. It features a 4.3-inch touch-screen LCD that will give riders important information, plus an all-new multi-mount system that allows you to add third-party accessories for your convenience. With an improved storage capacity of 166 litres, the FX HO Cruiser gives a new level of style and comfort you can't find anywhere else on the market.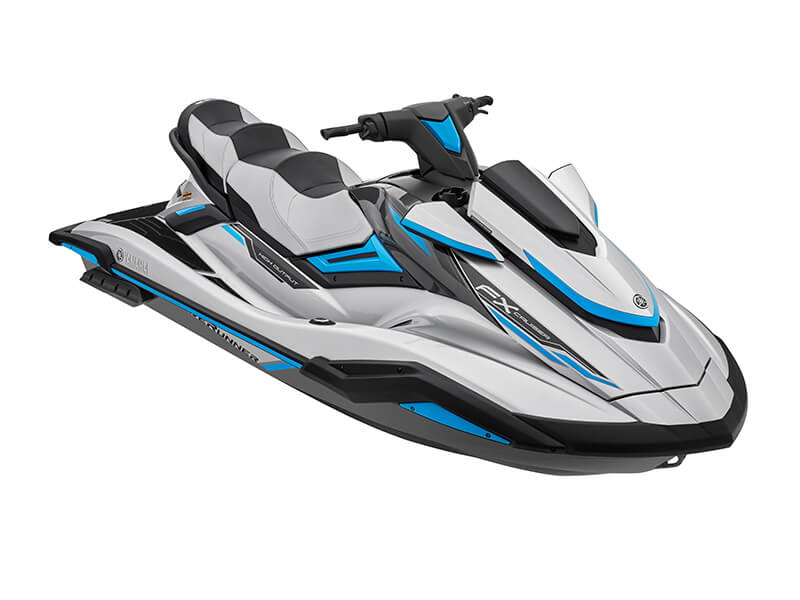 5. FX SVHO
One of the supercharged WaveRunners in the FX Series, the FX SVHO is your watercraft of choice if you're looking for a powerful and agile partner in racing. It's also packed with the best features that Yamaha has to offer with the WaveRunner. This includes the industry-first 4.3-inch touch screen LCD, SVHO® engine, the ultra-lightweight NanoXcel2®hull, and the all-new multi-mount system. For $24,799, you can get this awesome WaveRunner, which now sports a stealth black body colour with grey highlights.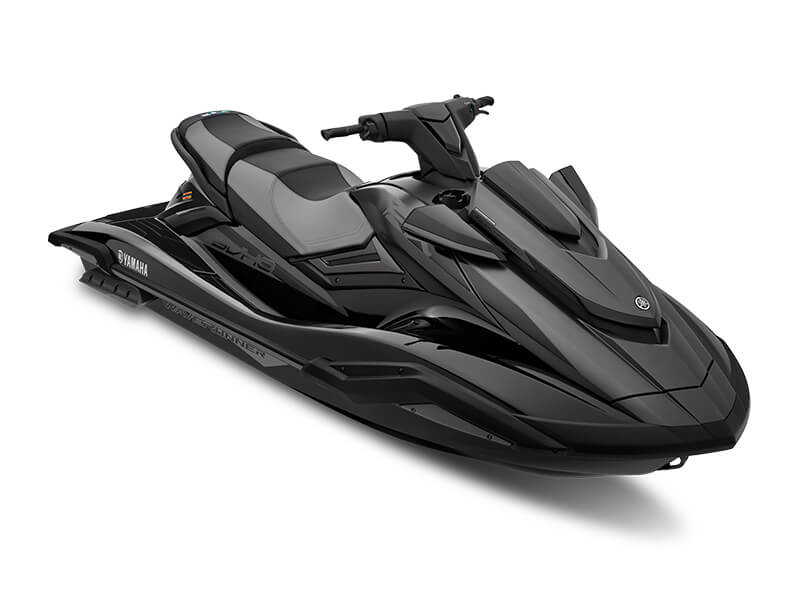 6. FX SVHO Cruiser
Now silver and red, the FX SVHO Cruiser has everything the FX SVHO boasts, but with stepped seating, two tie-down cleats, and added luxury. It's priced at $25,799 and built with a 1.8-litre 1,812 cc SVHO® engine that can produce supercharged power, torque, and displacement. Whether you are heading for long trips, enjoying some watersports, or joining a competition, the FX SVHO will make an awesome companion.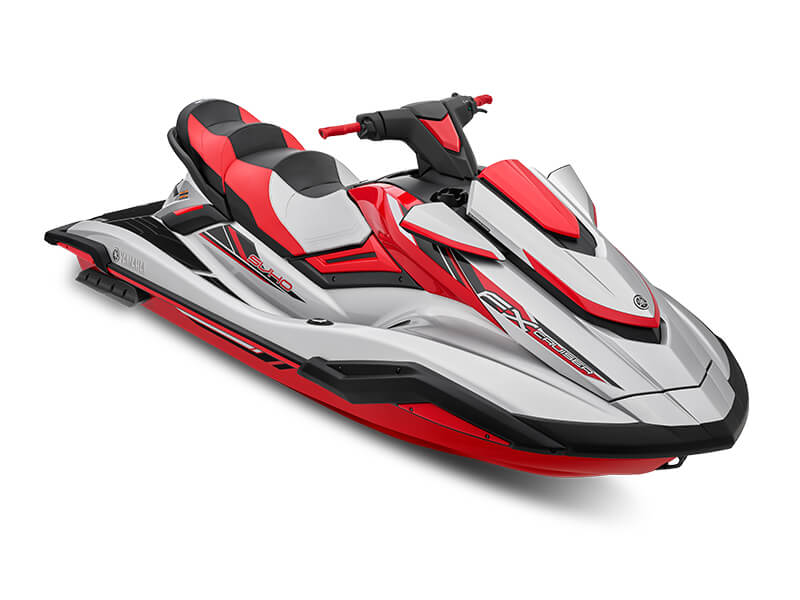 7. FX SVHO Limited
The flagship model of the fleet, FX SVHO Limited is the best among the best. It's packed with all the best WaveRunner features, plus the raised seating available in the cruiser models. But instead of two tie-down cleats, the FX SVHO Limited has four of them. Available in black with blue highlights, it offers an unmatched level of performance and an extremely agile ride on the waters. The price starts at $25,999.
8. WaveRunner EX
The 2020 WaveRunner EX is the basic entry to WaveRunner's recreational line-up. Priced at a budget-friendly $8,499, EX is the popular choice of Aussies who want an affordable watercraft but does the job. It is powered by the Yamaha TR-1 engine that delivers exceptional performance. The WaveRunner EX is great for a family of three, giving great stability and versatility for a fun and enjoyable time on the waters.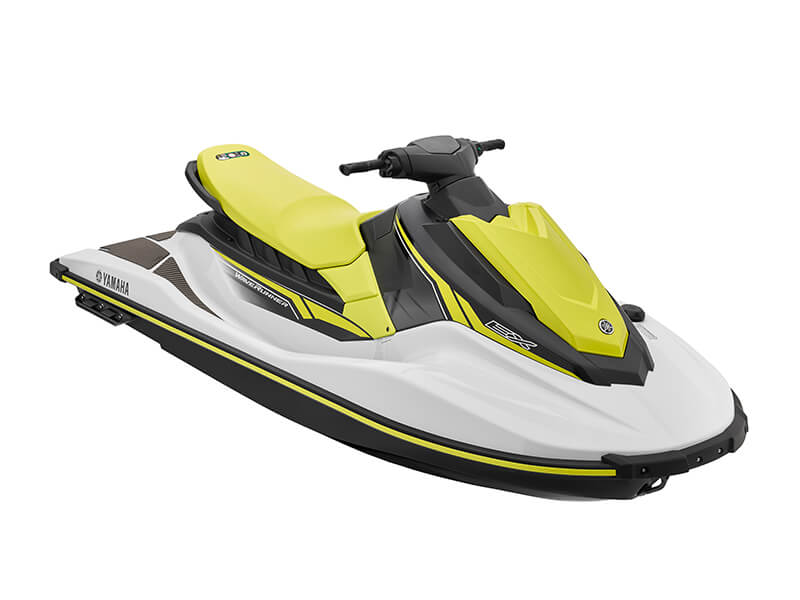 9. WaveRunner EX-R
A notch higher than EX in performance, the WaveRunner EX-R boasts a high output 1049cc high-octane engine that's perfect for racing and all types of watersports. This personal watercraft is also made of ultra-lightweight body and fitted out with a new top loader intake and ride plate, and a Multifunction LCD Instrumentation Display. The WaveRunner EX-R has a yellow and blue colourway and costs $12,999.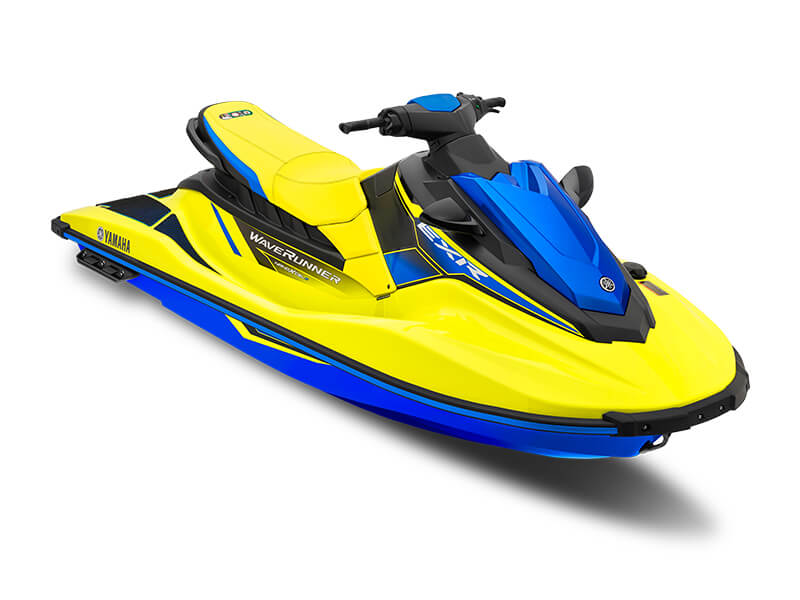 10. WaveRunner EX Deluxe
EX Deluxe sits in the middle among the EX range models. It replaced the old EX Sport and priced at $11,199. Affordable, light, and fun; is your ideal recreational watercraft for its great fuel economy and powerful performance brought about by the award-winning TR-1 engine. The WaveRunner EX Deluxe's deck and hull are also constructed from high-pressure Sheet-Moulded Compound fiberglass, giving beast an outstanding finish and a comfortable ride.
Get Your 2020 WaveRunner with Aussie Boat Loans
The new Yamaha's 2020 WaveRunner line-up is a great range to look at if you're planning to purchase a PWC, whether it be for touring, racing, watersports, or recreation. The Japanese company has gained a reputation for providing top-quality PWCs through the years. So, you can expect the best from the new 2020 WaveRunner models with the updates and new features that they offer.
To make your WaveRunner purchase easier and smoother, make sure to get a pre-approved boat loan first with Aussie Boat Loans. We can provide you a great deal on jet ski finance that's suited to your financial situation and with the most competitive rate available.
Call Aussie Boat Loans on 1300 889 669 or apply online to get pre-approved for your 2020 WaveRunner purchase.
Images: Yamaha Australia