Repower Your Engine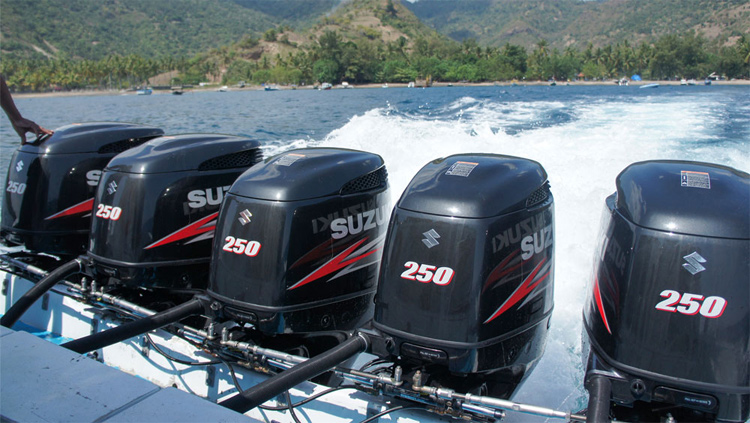 Do you love your boat but want a little more juice? Maybe the engine has seen better days. In either case, replacing your engine is a great option for those who don't want to go down the path of purchasing a new vessel.
At Aussie Boat Loans, we don't just provide finance for new boats. We can help you upgrade your outboard motor or boat engine with a hassle-free loan so you can get back out on the water as soon as possible. As a credit representative of a reputed finance company, we can secure competitive finance rates for you on a new motor, without you having to do all the legwork.
What Do I Need To Know?
Repowering your boat isn't a decision you should rush into. There are many important considerations you need to be aware of before you embark on a repowering mission, such as:
Horsepower capacity.
What engine brand will suit your needs (and vessel).
Will other parts will need to be replaced?
Read our article on outboard motor finance and upgrade for more information.
What Type Of Engines Can You Finance?
Aussie Boat Loans can finance any type of boat engine or brand including:
Propane, electric, pump jet or propeller

outboard motors
Diesel or gas inboard engines
Four stroke inboard engines
Stern drive engines
Jet boat engines
About Our Finance
In most cases, boat engine loans don't require a deposit, and you can choose from flexible repayment options. You can take out a loan for a period of up to five years.
Our loans have a fixed interest rate, which means the interest is calculated on the unpaid balance daily, just like a home loan. Extra or additional payments will obviously reduce the outstanding balance and therefore reduce the interest charges. This can ultimately shorten the loan term and reduce the overall cost. You can use our loan calculator to see how changing your repayments can make a difference in the length of the loan.
Get In Touch
So what are you waiting for? Whether it's for better performance or greater reliability, repowering the engine on your vessel will give you the extra boost you are looking for without needing to get rid your current vessel.
Contact us or apply online to get started today.