Negotiating Boat Prices
You've found the boat you want; inspected it, taken it out for a test run and now you know this is the one you want.
So here we are at the price.
Whether you've saved up the cash value or organised boat finance you still want to get it for a decent price.
While every used boat will be a different story, what we've included here are some of the main things to consider when you're negotiating the price.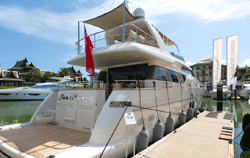 5
Times to buy
Depending on how keen you are to get a bargain there are some times that are better than others for getting a good deal on buying a second hand boat.
End of boating season – as summer comes to an end you may find private sellers are more eager to sell their boat so they don't waste money on berthing through the off season.
End of the month – with dealerships and boat yards as the end of the month draws near salespeople focus a little less on their commission and a little more on meeting their sales targets. Having the money ready in the form of a pre-approved loan and being prepared to walk away can result in some good discounts coming your way.
Research
This is where the first stage of buying a boat comes back into play. Do your research to find out the market value for your chosen boat. Even get a printout of the current values and take it with you. You'll know if their asking price is unreasonable and be in a confident position to offer a lower price.
Deductions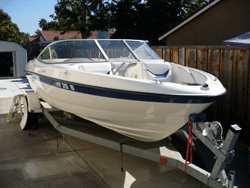 Don't fall into the trap of paying for the things you shouldn't. Work out a list of deductions and consider them when you make your offer. Some deductions include;
Repairs – things like cracks in the frame, missing parts, worn seats or paintwork are all expenses you'll have to cover once the boat is yours.
Electronics – often with a used boat the electronics, navigation equipment etc. might be outdated and need replacing. If you are going to replace the electronics, deduct the price of the existing electronics from your offer.
Necessary upgrades – whether it's safety equipment, an old engine, split wood, gouges in fibreglass, ratty canvas, or even ripped cushions, make a list of it all and take it into account.
Additions
When it comes to dealerships, some sales staff will try to include your boat as a package with added extras so they can drive the price up. Make sure you consider each price individually. Work out a price for the boat, and if you need any extras work out an individual price for those things. Sometimes the extras are cheaper if bought separately elsewhere.
Trade-in value
Once again with dealerships, negotiate a firm price for the boat you are buying first. Then you can talk about a trade-in. Some dealerships will lure you in with a high trade-in value for your boat, only to make that back on what they charge for the boat you really want to buy.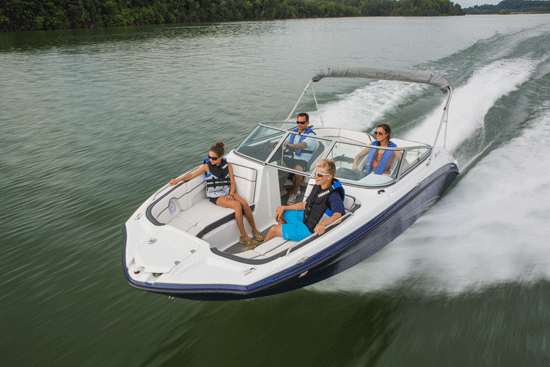 If you consider these points when you negotiate the price of your new boat you should be in a much better bargaining position.
Talk to the team at Aussie Boat Loans about a pre-approved boat loan before you start negotiating the price. We also offer marine insurance so you have the peace of mind your new purchase is covered.