Taking The Boat For A Test Run
If the boat you've been looking at has passed your visual inspection you may already be picturing yourself driving it home or re-naming it after your fondest childhood memory. But there is still another step before you buy. Don't worry though, you're going to enjoy this.
It's time to take the boat for a test run.
No matter how carefully you've checked out the boat on dry land, she can be a completely different creature out on the open water. Let's face it, you wouldn't buy a car without first taking it for a test drive, would you?
You're entitled to try your prospective boat before you buy, whether you're checking out a second hand vessel in a boat yard or negotiating a private sale. You need to see just how a boat handles in the waters you'll be using it, and make sure it can carry what you need it to.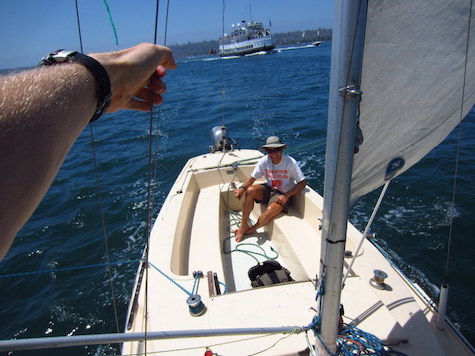 So make a day of it and bring your friends or family, work mates or whoever you're likely to take out with you once the boat is yours'. You need to know how it handles with a full load and nobody's going to mind being taken out for a boat trip.
Setting out
Go through the whole process, from start to finish. If the boat comes with a trailer ask the owner to show you how to launch the boat and load it back up, making sure the trailer operates properly and isn't in need of any work.
Once the boat is in the water, make any of the adjustments you need to before setting out. Check you have an on board anchor, appropriate number of life vests and any other necessary equipment. Position the seat for comfortable operation and check how the engine starts.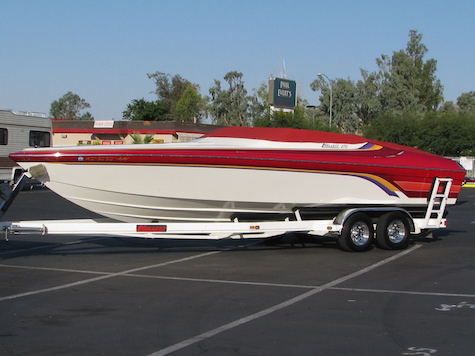 How the boat handles
As you start to take the boat out start slow and build up through the speeds, seeing how it handles at all levels. For motorised boats you should have control on hard turns even at high speeds without any hopping or sliding.
See how quickly the boat responds when you accelerate. If you're planning on using it for water skiing you'll want it to level out in about 5 seconds or less.
Take your hands off the controls to see if the boat continues straight or starts to veer.
You can even drive over your own waves to see if the vessel pounds over them or cuts through smoothly.
When you slow down suddenly does the boat continue to glide or just slump in its own wake? This could mean it has an insufficient or sluggish hull.
Make the most of your passengers/guinea pigs. Have them all listen out for any vibrations, rattles or other strange noises, as well as taking note of any tilting
If everyone has a good time and there is nothing out of the ordinary with how the boat operates than it has passed the first test drive.
At the pier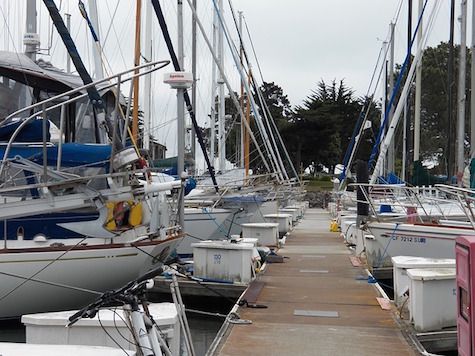 Whether you're docking the boat after your test run or loading it onto the trailer, now is the time to see how the engine has handled everything. Check for any leaks and make sure there are no discolourations in the oil. A chocolate milkshake colour in the oil means there's water mixed in with it.
If anything serious has gone wrong throughout the day you should seriously reconsider this boat and whether you're willing to put in the time and money it will take to fix it. If you've had a great time and this seems like the right boat for you it's time to start negotiating the price.
Don't have the money yet?
If you'd like to talk about boat finance for your new boat, or even marine insurance, talk to the team at Aussie Boat Loans. You can even apply online today to get the ball rolling.