Boat Dealerships Vs Private Boat Sales – The Pros & Cons
By now you've done your research and have a general idea of the boat you want to buy. You might want to look at all your options when you're boat shopping, but if you want to narrow things down you can decide at the start whether you're going to buy from a private seller or a boat broker / dealership.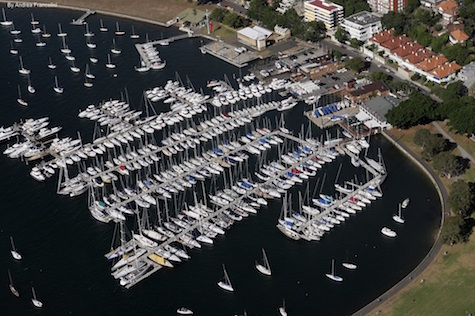 The considerations you need to make for each are so different that it's easier to make this decision before you go looking, ultimately halving your boat shopping time.
To help you with this we've had a good look at the pros and cons for private sales and registered boat dealer sales.
Benefits of using a Boat Broker or Dealer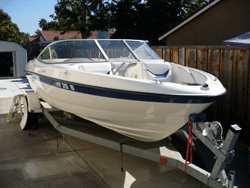 Boat Range – A boat yard will often have a number of different boats for sale, providing you with a lot more options. More options in the one place means less time spent driving all over town to check out one-off private sales.
Experience – A good boat broker has been buying and selling boat for years, so they're more likely to be able to find the right boat for your needs. They know what each boat can be used for, should be used for, and what it definitely shouldn't be used for.
Paperwork – Licenced boat brokers know all the necessary paperwork for registration and change of ownership, providing you with all the forms you need to make the sale legal.
Sea Trial – Try before you buy. Through a broker you'll get the opportunity to test the boats you're really interested in our on the open seas (lakes, rivers or whatever the boat is intended for). A test drive gives you the opportunity to see how well suited the vessel is for you.
Reputation – A licenced boat broker or dealer is likely to have a reputation and some online reviews. This gives you a chance to see what their service history is like and the quality of the boats they sell. They of course want to maintain a good reputation so they can continue bringing in new customers, which means they'll want you to leave on good terms in a boat you're happy with.
Warranty – Often boat dealerships will have some form of warranty on the boats they sell, guaranteeing their quality or at least promising necessary repairs within a certain time frame. Some insurers will also allow you to take out extended warranty on a boat from a boat dealership.
Cons of using a Boat Broker
Price – You'll almost always end up paying more for a boat bought through a dealership than at a private sale. Boat brokers work on a commission and they need to make a decent profit on every vessel to keep their business running.
Not Their Boat – While a boat dealer may know a lot about the types of boats they have, they don't have much personal experience with the vessel. They won't know exactly how it handles in all conditions, just how that model is meant to handle.
Benefits of Buying a Boat Privately
Personal Experience – For a private seller this was their boat, their pride and joy. They'll be able to tell you how it handles in good weather and bad, how many people you can fit comfortably (which is usually less than max capacity), and plenty of other little bits of information a dealer with dozens of boats isn't likely to know.
Price – Private sellers aren't trying to get a commission on top of the value of the boat, they just want to get what it's worth… perhaps a little bit more.
Eager to Sell – A private sale usually can't afford to sit on their old boat until they get the right price. They're likely to be waiting for the money from the sale so they can buy their next boat. This gives you an edge with haggling, particularly if you've organised a pre-approved loan. You'd be surprised how much you can save by saying "this is how much I can give you today."
Cons of Private Boat Sales
Knowledge – You need to know a lot about the boat you want and the potential problems to look out for with a private sale. Unless you have a lot of experience with boats, their problems and repairs, you won't know the warning signs that may present themselves.
Time – If you're running all over town to take a look at all the suitable boats available for private sale it's likely to eat up a lot of time.
Paperwork – With a private boat sale you'll be the one responsible for change of ownership forms, as well as any necessary history checks.
Reputation – There isn't one! Because private sales are usually one-offs there's no customer feedback and no way of knowing if they have a history of ripping people off.
That should give you an idea of the positives and negatives of both dealerships and private sales when it comes to buying a boat. You can make your own decision on what works best for you and your budget.
Once you've decided which way you want to go you can start planning to inspect the available boats. Now is the time to consider a pre-approved loan so you know for sure what your price range is, and help with haggling the price down. Aussie Boat Loans can help you out.
The next article in this series will cover what to look for when you're inspecting a boat you might buy.